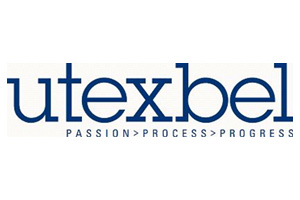 Brief Biography of Partner
Utexbel is an integrated textile company located in Belgium, which develops and produces yarns and fabrics for workwear, protective wear and sportswear.
It employs about 900 people in different production sites : 4 spinning mills, 2 weaving mills and a dyeing and finishing department.
Utexbel produces per year about 8000 tons of yarns and 12.000.000 m of fabrics.
Utexbel develops actively yarns and fabrics made out of sustainable materials and has several sustainable certifications like GOTS, OCS, GRS, FSC, BCI, Oekotex 100 and Oekotex STeP
As industrial partner, Utexbel works on the creation and production of circular yarns and fabrics as demonstrators.
In this project Utexbel has a role also in the creation of network of supply-chain and end-users that are candidate for using circular articles.