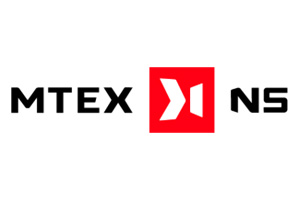 Brief Biography of Partner
MTEX NS is a company that has been at the forefront of innovation for 13 years, developing cutting-edge technologies for the textile and packaging industry. Our mission is to provide customers with high-quality, sustainable, and efficient solutions that meet their needs and help them grow their businesses.
Our R&D team is focused on large-scale research and development projects such as tExtended and Waste2Bio, which aim to revolutionize the way we think about textile production and provide relevant demonstrations of large-scale production of bio-based products.
We offer a wide range of services, including textile and packaging equipment, advanced imaging and networking technologies, as well as consulting and training services. Our commitment to innovation and our ability to adapt to the changing needs of the market will be key to our continued success.
At MTEX NS, we strive to make a positive impact on the industry and the planet, and we are committed to providing our customers with the best possible service and support.
MTEX in tExtended project will work mainly on the disinfection process for the textile waste stream using O3, UVC, or a combination of both. MTEX will also work on the development of a more efficient sorting machine demonstrator for the textile waste stream.