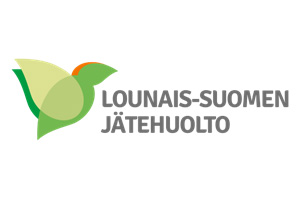 Brief Biography of Partner
Lounais-Suomen Jätehuolto (LSJH) is a local waste management company owned by 18 municipalities and its main function is to provides waste management services to the residents in its area. LSJH aims to resolve the recovery and recycling of household textiles in Finland by coordinating the internationally progressive collection and processing model of separate collection, which it has created together with other municipal waste management companies. The solution is to produce raw material, which comes from end-of-life textiles collected from households nationwide. LSJH produces recycled fibres at the Green Field Hub facility in Paimio.
LSJH aims to find the best possible circular solutions for all end-of-life textiles that pass through their hands. The sorted textile materials as raw materials are used example in chemical, mechanical and thermal recycling processes. End-of-life textile raw material has already been reprocessed into new clothing and homeware textiles, furniture upholstery and insulation materials. LSJH is continuously looking for new co-operations and clients, to find new applications and distributors for all domestic end-of-life textiles, in all lines of business.
LSJH's role in tExtended concentrates on practical side of the project in developing digital tools and technologies for textile recovery and in advancing textile recycling technologies. LSJH operates a manual textile sorting facility in Turku (Finland) and textile refinement plant in Paimio (Finland). The facilities are used as a demonstration platform for new sensors and technologies are researched and developed in the project. The best practices will be utilized in engineering of a industrial scale end-of-life textiles refinement factory. LSJH also wants to share its knowledge and experiences in collecting, sorting and processing of household end-of-life textiles to create new markets and demand for the recycled raw materials produced.