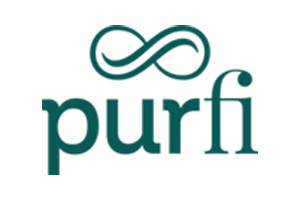 Brief Biography of Partner
PurFi aims to lead the textile industry towards a new future.
With more than 20 patents and 35 trade secrets related to textile rejuvenation, PurFi has developed a unique method to collect and repurpose textile waste from all over the world. By maintaining the length and strength of each fibre, PurFi can deliver high-quality products labelled "Powered by Purfi" that industry, partners, and consumers will love.
PurFi will actively help tExtended in almost all the activities planned throughout the wjole duration of the project, in order to get the very best out of "Textile Pre- & Post Consumer Waste", the most undervalued EU textile sources.
PurFi will support the project by showing that local for local is possible in the textile business.