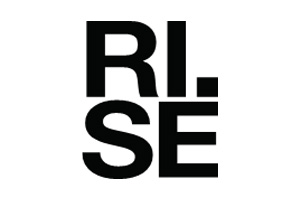 Brief Biography of Partner
RISE is an independent, state-owned research institute. As an innovation partner for every part of society, we help develop technologies, products, services and processes that contribute to a sustainable world and a competitive business community. We do this in collaboration with and on behalf of companies, academia and the public sector. We also have a special focus on supporting small and medium-sized enterprises in their innovation processes.
RISE is involved in several project activities, particularly: Decolorization routes for textiles containing PES; Fibre raw material recycling; Polymer formulations unsuitable for fibre spinning will be processed via thermoplastic technologies (e.g., injection moulding) for plastic products; Chemical recycling for synthetics; Classification system ; Involvement in development of Conceptual Framework; Involvement in work on "real scale demonstrator"
RISE leads on the Sustainability section of the project, involving LCA, sLCA and LCC.