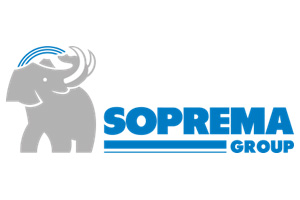 Brief Biography of Partner
With a history of more than 100 years, SOPREMA is a French family-owned company and one of the main building construction materials actors in Europe. With 100 plants worldwide, our product portfolio is mainly centred on waterproofing and insulation systems, coupled with light and water management. Our waterproofing solutions include bitumen and synthetic membranes, as well as PU and PMMA resins. The insulation activity is split into polymer foams (PU and XPS) and biobased systems (wood fibres and cellulose wadding from newspaper waste). In 2022, the company employs more than 10000 people and shows a turnover of 4,4 billion of €.
For almost 20 years, our research activity is focused on implementing new sustainable solutions using either recycled or biobased products. This is carried out via national and international projects as well as, direct internal development. In this direction, SOPREMA operates for many years EPS recycling units that supply our XPS insulation plants and has opened in 2019 a recycling plant converting complex PET waste via chemical glycolysis into polyester polyols for polyurethane thermal insulation rigid boards.
SOPREMA, in collaboration with other partners, will develop at lab scale the chemical recycling process of synthetic and mixed fibres, in order to prepare the scale-up step. The latter will be carried out in one of SOPREMA's recycling demonstrators.
Polyurethane foam lab prototypes will also be manufactured with the polyols obtained as a result of the chemical recycling process.